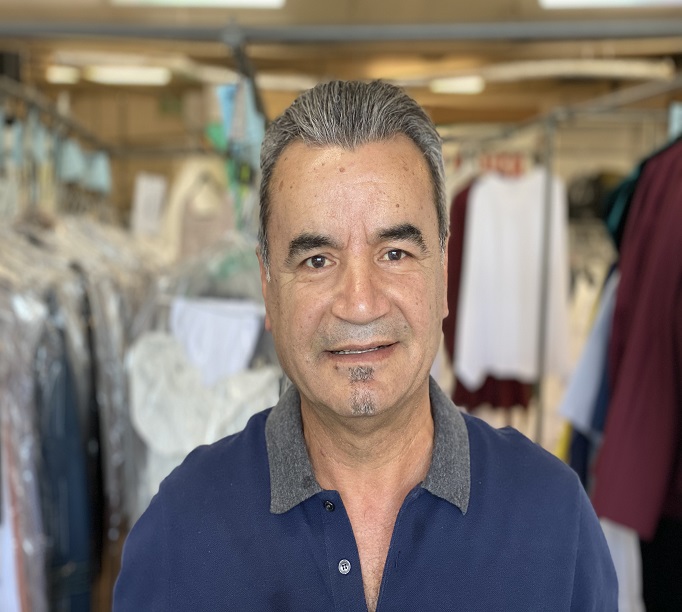 George & Sonia
How long have you have your dry cleaning business at Bass Hill Plaza? 30 years – almost as long as the centre has been standing! We have met so many wonderful people during this time and just love being part of the Bass Hill community.
We hear you don't just offer the standard dry cleaning services? That's right – we also offer dry cleaning services in christening gowns (cleaned & boxed), formal wear, curtains, blankets, doonas, underlays, sleeping bags and even sheepskin car seat covers!
What's something that most people wouldn't know about your business? That we specialise in designer brands and wedding gowns and have other dry cleaning businesses in Sydney referring clients onto us for those delicate items. We spend countless hours hand finishing these beautiful wedding dresses.
What do you love most about working at Bass Hill Plaza? The local community – everyone is so friendly and always up for a chat. Plus everyone treats us like family and we're just so grateful for their support.
Where are you located in the centre so our shoppers know where to find you? We're located on the upper level facing towards the Johnston Road carpark next to Melissa Sassine and Anytime Fitness. Just park where you would for Kmart and you will find us there!