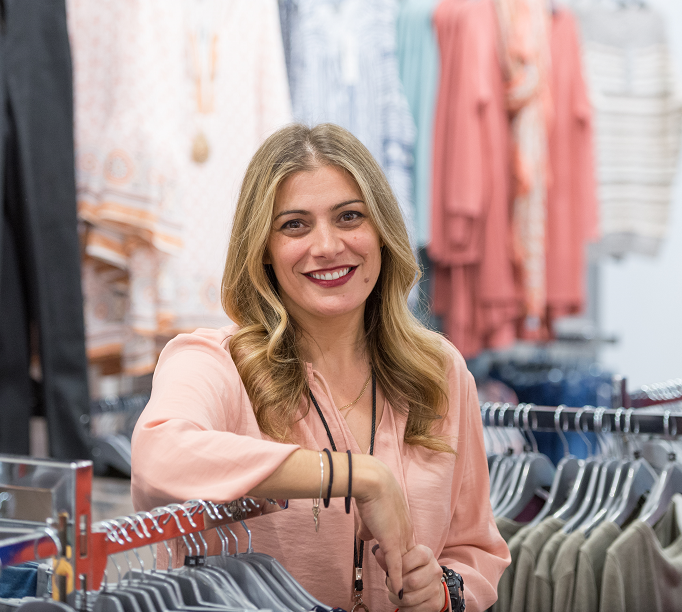 Estelle
Tell us a bit about your shop or service: Suzanne Grae specialises in women's clothing. The new Winter range is set to be very popular with easy to wear clothing perfect for the cold weather.

How long have you been working here: I've been working here for three years.

What do you reckon is the best part of your job: The shoppers are very friendly and we have a great group of staff.

What's the funniest or most unusual request request you've ever had from a shopper: Trying on clothes for shoppers!

Name two things you most like about working at the centre: It's a family orientated centre with great quality shoppers.