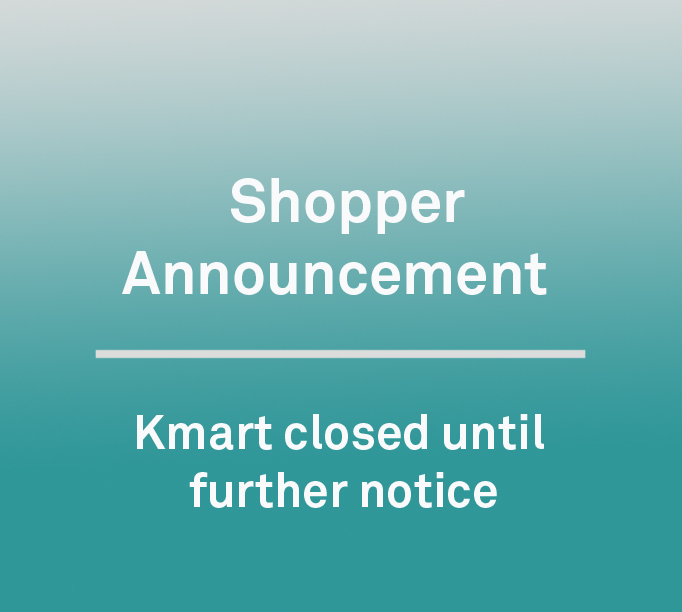 Kmart - Closed temporarily
Kmart and Centre Management have been working with consultants to assess the full extent of the damage and to understand the required works to re-open the store. At this stage, we will not have any further updates until Monday 22 October. For the safety of our shoppers and retailers, the store will remain closed until all remedial works are completed and a suitable open date is determined.

Both Centre Management and Kmart understand that this is a deeply regrettable inconvenience and we are focused on Kmart opening as soon as possible.

Should you have any questions, please do not hesitate to contact Centre Management.