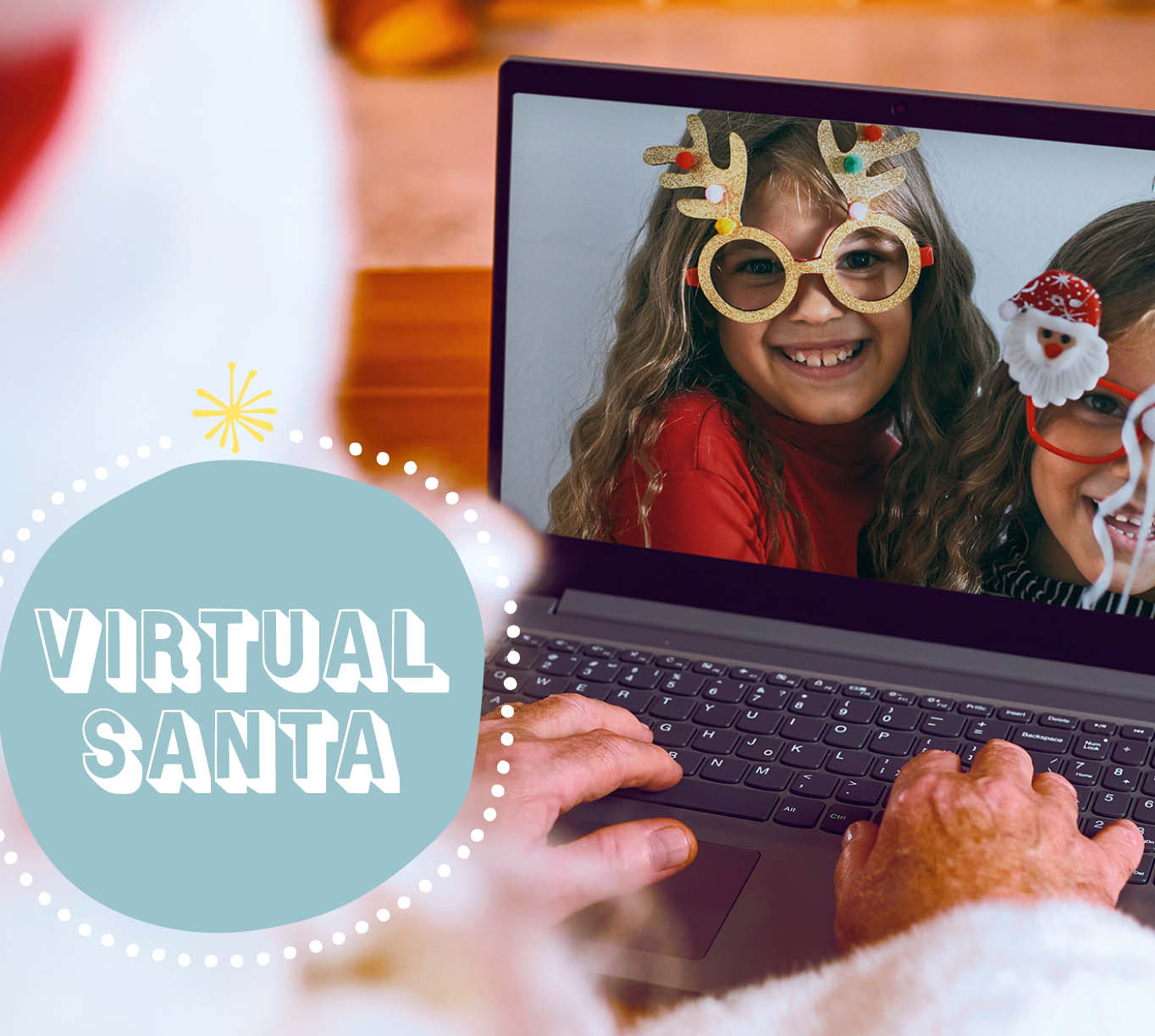 Virtual Santa
19 November, 2020-3 December, 2020
Ring Ring! It's Santa dialling from the North Pole to speak to all his wonderful friends at Bass Hill Plaza! It's never been easier to visit Santa in the North Pole, come say hi to Santa live streaming from his workshop.
Bookings are essential. Simply book a session online today and visit the Santa Set in centre at your allocated time.
Families will have a 10 minute live video call with Santa direct from the North Pole. Children can tell Santa what is on their wish list and ask their merry questions. Whilst parents are welcome to take a photo, we will not have professional photography available for these sessions.
Please read our Be COVID Santa Safe for more information on how things will be a little different this year and what to expect to keep everyone safe.
DATES: Thursday 19 November - Thursday 3 December 2020
TIMES: 9am - 12pm Mon - Fri, 9am - 3pm Sat, 10am - 3pm Sun
LOCATION: opposite ALDI